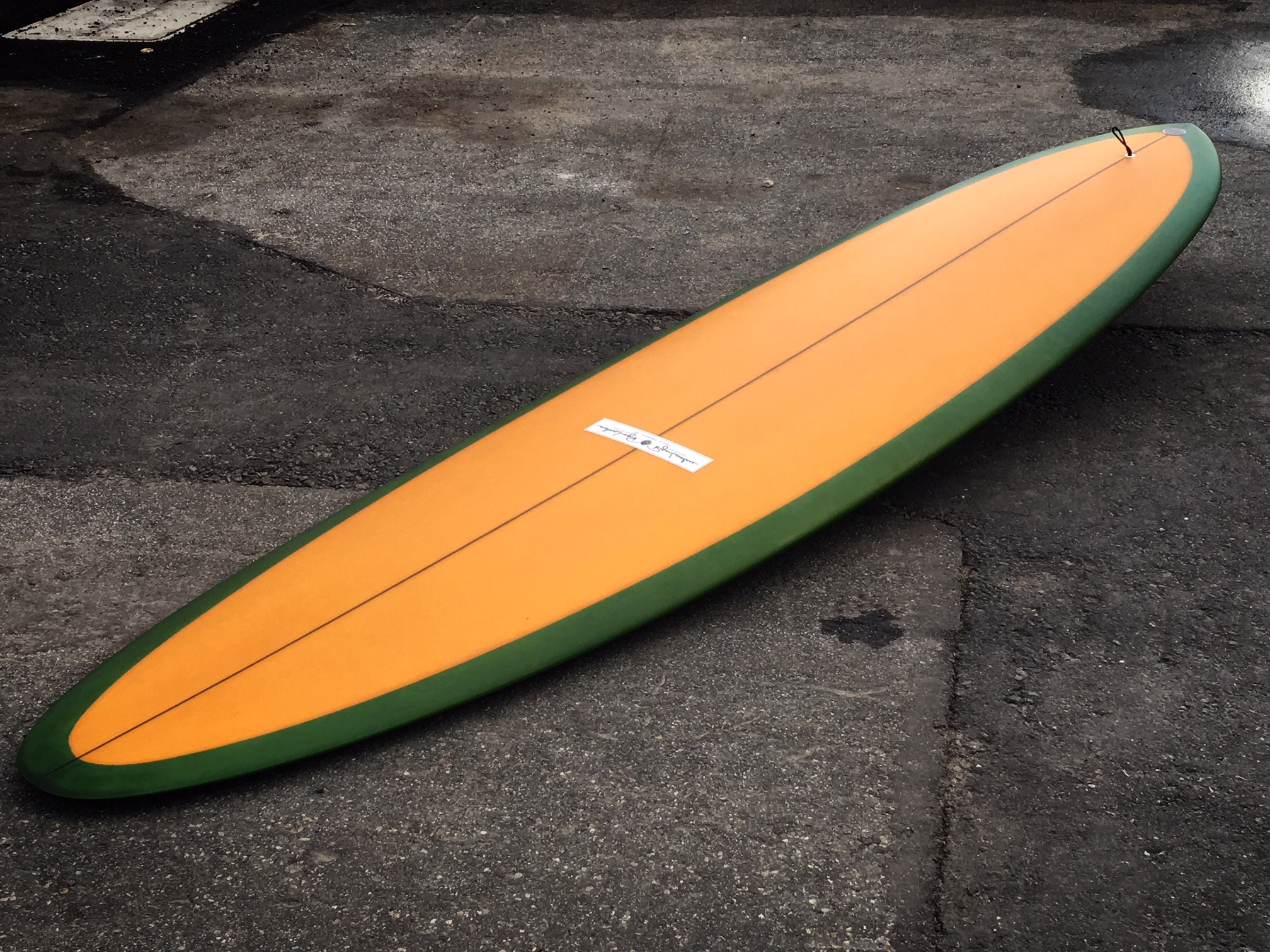 Since 2010 the v.Bowls has been the core of my work. It is the board I am most personally connected with, and the one that has defined more people's approach in the water and expanded the understanding of more surfer's than I thought possible. It legitimately is a board like no other; Photos cannot capture the three-dimensionality of the design - from the thickest part of the board, in every direction the foil refines all the way out to the edges creating a very well defined point just behind the center of the board that provides an unmatched feeling over any other mid-length in the world. Surfed from the tail with a narrow stance, the v.Bowls has a ball-bearing effect that rolls effortlessly from rail to rail, and front to back allowing you to sink the thin rails into the face and lock into trim. For tight, pocket-oriented surfing, the v.Bowls will be my winner for life; I've refined it as far as I believe possible, and I am amazed the response they continue to get around the world. This is not a design for everyone in the world, but those who are looking to simplify and expand their feel and approach on a wave, while keeping the ability to put some serious weight into the tail and get that super positive, crisp projection.
Sizing the v.Bowls:
For peeling waves from knee to shoulder high I generally point people into the longer end of the v.Bowls spectrum from 7'10" - 8'4" with 8' being the holy grail dimensions int hat range.
For waves from thigh to head high, 7'6 - 7'10 is the call.
For waist to overhead surf, 7'2 to 7'4 is a wonderful range - these sizes have kept my imagination busy for years in the water!
For a good-wave mid-length, bordering on the definition of high performance egg, the 7' -7'2 range is always my go-to board.